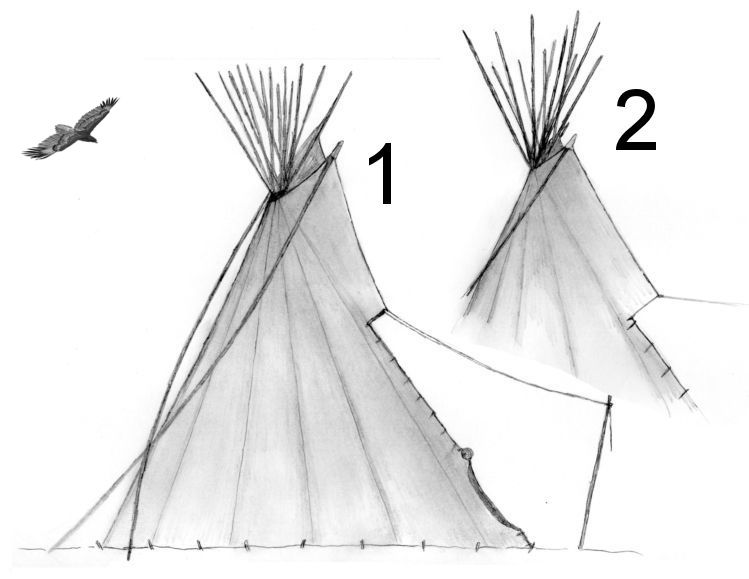 Our Teepee Styles
Our teepees are based on a tripod frame, meaning that we use a base made by three poles tied together when we start to put the frame together. All the other poles rest on these three poles. It is the easiest way to pitch up a good looking teepee
Once done, the teepee leans backwards: the back is actually a bit shorter than the front (door). This shape make it more resistant to strong winds, it also allows smoke to pass between the poles.

Woodland (1)Teepee vs Grassland Teepee (2)
Both are based on tripod frames, however the Woodland teepee has shorter but higher smoke flaps while the smoke flaps of the Grassland teepee are longer and narrower. Below you can see an example of both styles.

Which One To Choose?
As their names say it well, we recommend the Grassland teepee for open areas, and the Woodland teepee for forested places, it is the perfect choice for the boreal forest and for the tundra.

| | |
| --- | --- |
| Tipi des Forêts (Woodland Style) | Tipi des Plainess (Grassland Style) |
Assiniboine Tipis
PO Box 649 Lundar, MB R0C1Y0
Phone: (204) 762-5523
Canada
HOME | TERMS | EMAIL